Rain Gutters
Installation of K Style copper and aluminum seamless rain gutters with multiple downspout options.  Repair of damaged rain gutters.  Rain gutter cleaning and maintenance
Siding
Offering anything from repair of siding rot and termite damage to completely upgrading your exterior with options such as fiber cement, osb, vinyl siding and composites.  Many options available to upgrade your home.
Doors & Windows
Replacement of old jalousie and wood windows with modern, efficient vinyl, wood and composite window options.  Replacement of sliding glass, French doors and standard doors with multiple options.
Do you need Professionals to project and build your dream home?
We offer the best engineers and builders to make your dreams come true.
Our Promise and Values
To perform for our customers high quality services at reasonable prices. To do so while maintaining honesty, integrity, professionalism and fairness with our employees, suppliers and customers.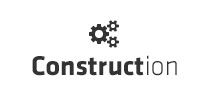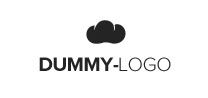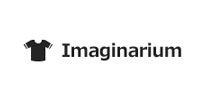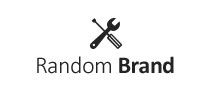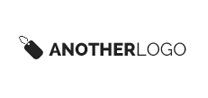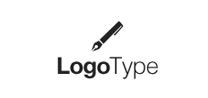 Most people think that a nail is a nail, or a screw is a screw. This could not be farther from the truth. There are at least three very important considerations to think about before selecting the right fastener for the job, and hopefully after reading this you will understand why this is important. Strength …
What Kind of Wood to Use on Maui For those who don't want to read the whole blog, here are 4 bullet points. Always use treated wood except for forming concrete or temporary structures. Borate treated wood is the bomb for interior framing and certain exterior applications such as siding and fascia where it is …
        

Based on 29 reviews

Steve Dumlao

01:25 21 May 22

Mike and his crew did a wonderful job installing gutters on our new house addition.

Rayna Van Sant

19:45 24 Mar 22

Michael and his awesome crew of installers delivered service that was well above our expectations.  From start to

... 

 finish they were professional and timely.  The products they sell, so far, have been performing as advertised and we have received many compliments on their installation work and the the look of our gutters (they are Tahoe blue).  I waited to post this review to see how well our new gutters would hold up through the months and they have.  We are very happy with the results and would recommend Exterior Gods to anyone that needs their services!

read more

A Google User

18:40 21 Oct 20

Professional and clean workmanshipGreat Follow up calls too.

Stace Bronfman

08:13 13 Oct 20

They installed a rain gutter on a bamboo dwelling for me and did a fantastic job. It was not a straightforward install

... 

 because of the unusual construction. They had everything prepared in advance and had a mobile workshop to customize the pieces. They were responsive, skilled, polite, on time, hard working and professional. I highly recommend their services and am grateful to have such a reliable and skilled resource here on Maui to call upon when needed. They are a HUGE asset to our Island community.

read more

Lee Ladyga

01:01 30 Sep 20

I hired exterior gods to install new rain gutters on our house in Wailuku, HI.  Michael and his crew were the best. 

... 

 They communicated very well, had a fair price and showed up on time.  I highly recommend their services and will use them again for doors and windows when we are ready.

read more

Greyson Abarra

00:27 08 Jul 20

Getting a quote has never been easier. Fast and hassle free, not to mention, cost effective vs the 3 other quotes I

... 

 also got for my house. The crew came by 10 minutes earlier than the scheduled time and knocked out the installation fairly quickly. The work space was left nice and clean which I pay particular attention to having 2 small kids running around.  I will definitely be using them again in future gutter installations for my home or businesses.

read more

AuroraB Esmaquel

17:39 03 Jul 20

They give high regard to safety while working. The materials they use to replace the original gutters that came with

... 

 the house was more durable. Great value for a reasonable price.

read more

Rory Day

01:37 03 Jul 20

Gutter Gods replaced all of the gutters and downspouts on our condo complex. 86 separate buildings. Despite some

... 

 challenging weather the job was performed on time and on budget. The workers were professional and friendly. The materials were high quality and their mounting brackets were superior to what the other contractors are using. I have already recommended them to other property managers for their gutter projects.

read more

Kiope Raymond

23:41 02 Jul 20

Michael and his crew were very professional and did a great job in installing our new gutters. Michael was especially

... 

 ethical in his business practice. He offered me a discount before the  job began. I forgot about his offer and paid the full price when the job was done. He made good on his promise and refunded me the discount!

read more

Melanie Gillcoat

22:56 02 Jul 20

I called several different companies. Gutter Gods had a printout of my house and showed me where and what he was

... 

 proposing to install. He explained why he thought it was best to use the materials and placement of his products. His prices were very competitive and his staff is awesome too. I would definitely hire them again in the future.

read more

            Next Reviews